FitPAWS®  Master Trainer Instructors
Our FitPAWS® CCFT  Program is led by an Instructor Team and the University of Tennessee
Find a CCFT Graduate at: https://utvetce.com/canine-fitness-ccft/ccft-graduates/
The Certified Canine Fitness Trainer (CCFT) course was developed by the University of Tennessee and FitPAWS®. The CCFT program provides students with the essential qualifications and tools to become an effective university credentialed Canine Fitness Trainer. – Register – www.utvetce.com/canine-fitness-ccft with the with a wide range of talents and unique backgrounds that include Veterinary Medicine, Physical Therapy, Massage, Dog Training, Acupuncture, Behavior, Agility, Working Dog Research, Gait Analysis, Sports Medicine, Canine Rehabilitation Practitioners and Therapists, Pain Management, Chiropractic Care, Search and Rescue, FEMA, Athletics, Business Owners, and Competitive Sports Competition.
The team's passion for canine fitness and conditioning extends beyond their own individual practices as they strive to impact the lives of more dogs by contributing to the Master Trainer Program and additional educational opportunities.
Please welcome the team that is elevating canine fitness and conditioning standards to the next level.
---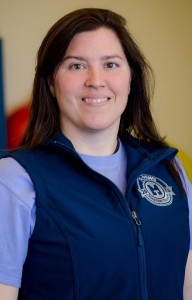 Leslie Eide, DVM, CCRT, CCFT
FitPAWS® Master Trainer Instructor
Practice limited to Sports Medicine and Rehabilitation. Leslie graduated from Colorado State University's Veterinary School in 2006. She completed a rotating internship in small animal medicine in Albuquerque, NM. She continued her education by becoming certified in canine rehabilitation through the Canine Rehab Institute with a focus in sports medicine. She continues to learn more about rehabilitation, sports medicine and pain management through daily practice and continuing education seminars. >>>Read Full Bio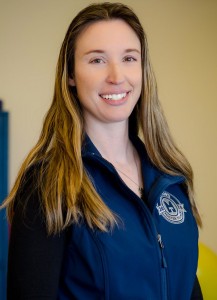 Sonnet Jarvis, DVM, CCRT, NASM-PT, NASM-CES, CCFT, FP-MTI
FitPAWS® Master Trainer Instructor
Arizona Veterinary Physical Rehabilitation
Sonnet Jarvis, DVM, CCRT (Certified Canine Rehabilitation Therapist) practiced small animal medicine in Phoenix for more than 14 years before opening her own physical rehabilitation clinic, Arizona Veterinary Physical Rehabilitation. With post-doctorate training in the diagnosis and management of pain and loss of function, she recognizes the importance of preventing joint breakdown, muscle strains, and injuries through fitness and nutrition. >>>Read Full Bio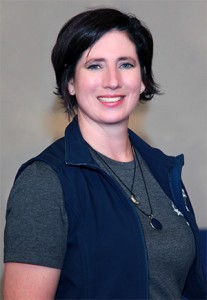 Bobbie Lyons, CCFT, FP-MTI, Cert CF
FitPAWS® Master Trainer Instructor
Pawsitive Performance
Bobbie has been training and competing in agility with her dogs for over 12 years. She has been teaching private lessons, online classes and workshops educating others on how to properly improve body awareness and strength in their K9 Athlete to prepare for and improve performance. >>>Read Full Bio
Anthony Woerner,  PTA, CCRP
FitPAWS® Master Trainer Instructor
Canine Rehab Specialist Fitness Instruction
Anthony Woerner has always felt an innate connection with the animals he has interacted with in his life. From his varied background and experience, he has developed the unique ability to understand breed specifics, structure, and movement. He uses his broad based knowledge to understand the whole picture behind every canine he sees. >>>Read Full Bio
Darrell Wilkerson, CCFT, FP-MTI
FitPAWS® Master Trainer Instructor –
FEMA Instructor – Search and Rescue

Darrell Wilkerson is a US veteran and career firefighter. He began his mission of training working dogs as an extension of his fire and rescue career through his own small business in 2006. Darrell has dedicated his career to recruiting, training and deploying highly skilled canine teams for numerous local, state, federal and international canine programs. >>>Read Full Bio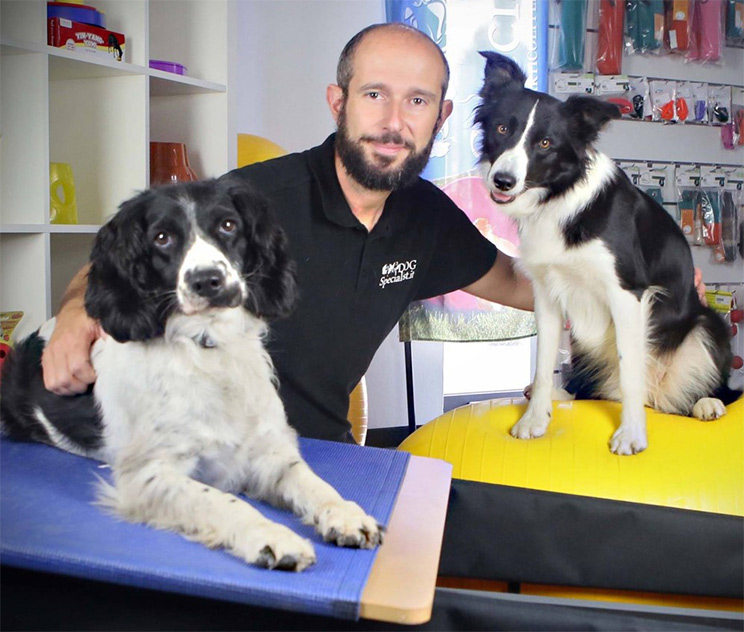 Filippo Orsenigo Teti FP-MT – CCFT
FitPAWS® Master Trainer Instructor
Product Manager for DogSpecialist.it 
Filippo's passion for dog sports started about 13 years ago when his hobby turned very soon into a career path focused on canine sports. He first began as rescue dog handler but his interest for other sports activities brought him to enthusiastically approach among others disciplines disc dog in particular and lately agility dog. >>>Read Full Bio

Lisa Blanchard BA, LVT, CMT, CCRP, CCFT
FitPAWS® Master Trainer Instructor
Lisa has had dogs her entire life. She began formally training dogs in 1991 when she started her Labrador Retriever puppy, Sergei in obedience classes. After one class she was hooked and thus began her foray into the dog show world. Since then, she has been actively competing in multiple venues since 1993.  >>>Read Full Bio
---