Buy FitPAWS® Canine Fitness and Conditioning Equipment All Over the World!
Notice: As of December 29th, 2018 – FitPAWS is a wholesale site only.
See International Dealers
ATT: Dealers – If you want to add your website or edit your info listed – Please send request to dealers@fitpawsusa.com
Must have updated paperwork for Jan 1, 2019 under FPW International.
–
Find a FitPAWS DEALER in your Area – Listed by STATE, or
CLICK ON LOGO for Online DISTRIBUTOR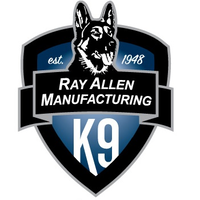 | | | |
| --- | --- | --- |
| COMPANY / WEBSITE / CONTACT | CITY | STATE |
|   |   |   |
| DOG FITNESS ALASKA LLC | ANCHORAGE | AK |
| DOG TIRED DOGGIE DAYCARE | ANCHORAGE | AK |
| CANINES UNLIMITED | JUNEAU | AK |
| TDT SPORTS | NORTH POLE | AK |
| USE YOUR NOSE DOG TRAINING | CALERA | AL |
| FURSSAGE | DOTHAN | AL |
| INNOVATIVE EMPORIUM | PHENIX CITY | AL |
| COUNTRY PET PLAYGROUND, LLC | MTN VIEW | AR  |
| SMART DOGS | VAN BUREN | AR |
| K9 PAWS BEHAVIOR DOG TRAINING | GOLDEN VALLEY | AZ |
| HEARTDOG PETS  | MESA | AZ |
| PARADISE POINT ANIMAL HOSPITAL | PHOENIX | AZ |
| 4PAWS REHABILITATION AND WELLNESS CLINIC | PRESCOTT | AZ |
| A LOYAL COMPANION, LLC | TUCSON | AZ |
| D'OGEE'S PLACE LLC | TUCSON | AZ |
| MOUNTAINSIDE VETERINARY-MOBILE CLINIC | CAMINO | CA |
| PLANET BLUE DOG | CARMEL VALLEY | CA |
| DONATI RANCH MINIS AND SUGAR AND SPICE BIEWER TERRIERS | CORRAL DE TIERRA | CA |
| GOLDEN GAIT CANINE | COTATI | CA |
| GIVE THE DOG A BALL | COSTA MESA | CA |
| CENTER FOR INTEGRATIVE ANIMAL MEDICINE | DAVIS | CA |
| K9 RESORT & SPA  | ESCONDIDO  | CA |
| ZENCAT INC. | ESCONDIDO | CA |
| IQ K9 TRAINING | FALBROOK | CA |
| K9YOU | HOLLISTER | CA |
| ADOBE ANIMAL HOSPITAL SOUTH BAY | LOS ALTOS | CA |
| CALIFORNIA ANIMAL REHABILITATION | LOS ANGELES | CA |
| PERFORMANCE DOG PRODUCTS, LLC | LOS ANGELES | CA |
| TWO HANDS FOUR PAWS | LOS ANGELES | CA |
| FEET & PAWS | LOS ANGELES | CA |
| DR. NICOLETTE BERTOLONE / NEEDLENOSE VETERINARY ACUPUNCTURE & REHABILITATION | LOS ANGELES | CA |
| K9 BENEFIT | MISSION VIEJO | CA |
| KATIE'S CRITTERS | NOVATO | CA |
| HOLISTIC VETERINARY CARE | OAKLAND | CA |
| K9ACADEMY INTL  | OAK PARK | CA |
| A WELL ADJUSTED PET, INC | PACIFICA  | CA |
| CIRCLE OAK REHABILITATION | PETALUMA | CA |
| PAWS TO LEARN | RANCHO SANTA MARGARITA | CA |
| WAGS & WIGGLES DOG DAYCARE & TRAINING FACILITIES | RANCHO SANTA MARGARITA | CA |
| TAILWAGGER'S MASSAGE & HYDRO FITNESS | REDONDO BEACH | CA |
| PAWS UP REHABILITATION | REDONDO BEACH | CA |
| HANLIN EXPRESS | ROWLAND HEIGHTS | CA |
| SIERRA RANCH VETERINARY CLINIC & PET REHAB | ROSEVILLE | CA |
| PAW CHI HOLISTIC VETERINARY | ROSEVILLE | CA |
| ZUMIVET | SAN DIEGO | CA |
| HAPPY HOUNDS MASSAGE AND FITNESS  | SAN FRANCISCO | CA |
| DOGS ABOUND | SAN MARCOS | CA |
| SUPERFIT CANINE | SANTA PAULA | CA  |
| K9 ACTIVITY CLUB | SANTA ROSA | CA |
| WINDSOR ANIMAL HOSPITAL | SANTA ROSA | CA |
| 11b Inc. | SHADOW HILLS | CA |
| PACIFIC ANIMAL WELLNESS REHABILITATION CENTER | SHERMAN OAKS | CA |
| NG INC. | SSF | CA |
| PAWSITIVE BARKERY | SUNNYVALE | CA |
| CANINE CREEK  | TEHACHAPI  | CA  |
| MARVEL K9 | TEMECULA | CA |
| BEACH ANIMAL REHABILITATION CENTER (BARC) | TORRANCE | CA |
| WAGS & WIGGLES DOG DAYCARE & TRAINING FACILITIES | TUSTIN | CA |
| THERAPAWS | UPLAND | CA |
| THE CANINE REHABILITATOIN CENTER | WALNUT CREEK | CA |
| COMFORTABLE PETS HOUSECALLS | WINNETKA | CA |
| THE ROYAL TRAINING ACADEMY | YORBA LINDA | CA |
| THE DOG RANCH | BERTHOUD | CO |
| WALKING PAWS REHAB | BOULDER | CO |
| MOUNTAIN DOG FLEECE | BROOMFIELD  | CO |
| ANIMAL CARE CENTER OF CASTLE PINES | CASTLE ROCK | CO |
| J&J DOG SUPPLIES | COLORADO SPRINGS | CO |
| HOUSE OF DOG TRAINING | COLORADO SPRINGS | CO |
| TWO PALS & A PUP | DENVER | CO |
| FROSTED OAKS LLC | ENGLEWOOD | CO |
| DOG WORKS! CREATIVE K9 FITNESS LLC | FAIRPLAY | CO |
| CANINE REHAB SHOP   | FORT COLLINS | CO |
| CANINE HEALTH RESORT, LLC | FORT COLLINS | CO |
| PAWS 2 HEARTS, LLC | FRUITA | CO |
| RED SAGE VETS | FT COLLINS | CO |
| CURACORE INTEGRATIVE MEDICINE AND EDUCATION CENTER | FORT COLLINS | CO |
| CAPITAL BOOKS AND WELLNESS | GRAND JUNCTION | CO |
| K9 FIT CLUB GREELEY – WEST RIDGE ANIMAL HOSPITAL | GREELEY | CO |
| LOVE YOUR DOG, LLC  | GYPSUM | CO |
| K9CATION | HUDSON | CO |
| JASPERS DOCK INC | LAFAYETTE | CO |
| ROCKY MOUNTAIN VET REHAB | LAKEWOOD | CO |
| THE REHAB VETS, LLC | LITTLETON | CO |
| DESTINY'S PAWS | LITTLETON | CO |
| CO PET EDUCATION ALLIANCE | LITTLETON | CO |
| DOG PAWS ABILITIES, LLC | LONGMONT | CO |
| GONE TO THE DOGS | SALIDA | CO |
| PLATTE VALLEY VETERINARY | SEVERANCE | CO |
| MMPLIVING | WESTMINSTER | CO |
| SPORT DOG SPECIALTY MEDICINE, LLC | YAMPA  | CO |
| PAWS PET RESORT AND SPA | CHESIRE | CT |
| HEART OF GOLD CANINE | TORRINGTON | CT |
| KART IT | DOVER | DE |
| FIT HOUNDZ CANINE TRAINING LLC | ALTAMONTE SPRINGS | FL |
| TRAINING VENTURES  | BEVERLY HILLS  | FL  |
| WHOLE DOG INTEGRATED TRAINING AND WELLNESS | BOCA RATON | FL |
| HOUNDWISE, LLC | BROOKSVILLE | FL |
| CANINE CONNENCTION | NAPLES | FL |
| CORE K-9 ATHLETE, LLC | JUPITER | FL |
| K9 FIT CLUB – CLEARWATER | CLEARWATER BEACH | FL |
| THE HEALING PLACE | CRYSTAL RIVER | FL |
| FLORIDA VETERINARY REHABILITATION | DELAND | FL |
| AUGGIE'S PET SUPPLIES  | FORT LAUDERDALE   | FL |
| ASHLEY'S DOG SPORTS | GREEN COVE SPRINGS | FL |
| TRICK DOG U K9 TRAINING ACADEMY   | HUDSON | FL |
| K9 FITNESS LAB    | LAKE WORTH | FL |
| HAPPY TAILS PET SUPPLY LLC | LAND O LAKES | FL |
| DO THE DOGGIE DO | NAPLES | FL |
| PINC PAW LLC | NORTH PORT | FL |
| FARMHOUSE CHIROPRACTIC | OCALA | FL |
| ORLANDO CANINE COUNTRY CLUB | ORLANDO | FL |
| CENTRAL BARK ORLANDO | ORLANDO | FL |
| POLICE SERVICE DOGS INC. | OXFORD | FL |
| ACUVET DOC LLC | ROYAL PALM BEACH | FL |
| OJ COMMERCE, LLC | SOUTH MIRAMAR | FL |
| K9 FIT CLUB ST. AUGUSTINE LLC. | SAINT AUGUSTINE | FL |
| DOG WORLD SARASOTA | SARASOTA | FL |
| SPORTVET CANINE REHABILITATION AND SPORTS MEDICINE | TALLAHASSEE | FL |
| K-9 EDUCATIONAL TRAINING CENTER OF HILLSBOROUGH  | TAMPA | FL  |
| CENTRAL BARK TAMPA | TAMPA | FL |
| DOGPERFECT | UNIVERSITY PARK | FL |
| TREASURE COAST ANIMAL REHAB AND FITNESS | VERO BEACH | FL |
| ORCHARD SPRINGS ANIMAL HOSPITAL | WINTERHAVEN | FL |
| CLIMBING ROSE VETERINARY SERVICES LLC | ATHENS | GA |
| CENTRAL BARK ATLANTA | BROOKHAVEN | GA |
| RUFF-N-IT PET BOARDING & TRAINING, LLC | DALLAS | GA |
| THE VETERINARY CLINIC AT THE AVENUES | MARIETTA | GA |
| WGB SAVANNAH, LLC DBA WOOF GANG BAKERY | SAVANNAH | GA |
| JUMPING DOG AGILITY   | WHITESBERG | GA |
| WENDY SIMMONS, CCRP, RVT  | KAILUA | HI |
| KAILUA ANIMAL INSTITUTE | KAILUA | HI |
| ELITE PAWS LLC | LAHAINA | HI |
| THE PADDLING POOCH | BETTENDORF | IA |
| ADVANCED PET CARE CLINIC | CEDAR FALLS | IA |
| GOOD DOG CENTER | DECORAH | IA |
| PAWSITIVE STRIDES | DES MOINES | IA |
| INGERSOLL ANIMAL HOSPITAL | DES MOINES | IA |
| SHADOWLAND KENNELS | OSKALOOSA | IA |
| PUPPY JAKE FOUNDATION | URBANDALE | IA |
| KATE'S EXPECTATIONS | BOISE | ID |
| SPRINGWATER VETERINARY SERVICES | HAUSER | ID |
| ODMAD DOG TRAINING | POCATELLO  | ID |
| DOG OBEDIENCE GROUP, LLC | CHICAGO | IL |
| URBAN POOCH TRAINING AND FITNESS CENTER | Chicago | IL |
| THEK9PT | CHICAGO | IL |
| MOJO DOG CO | CHICAGO | IL |
| TOPS VETERINARY REHABILITATION | GRAYSLAKE | IL |
| YOUR DOG'S  GURU, INC | NORTHBROOK | IL |
| HEAL VETERINARY HOSPITAL AND PET REHAB | O'FALLON | IL |
| FYDOLAND | ST CHARLES | IL |
| PAWS REHAB, LLC  | AVON | IN |
| ON THE NOSE PET CARE   | CARMEL   | IN   |
| FEVERFIT K9 | ELKHART | IN |
| PAWS & PLAY DOG RESORT & TRAINING CENTER  | FISHERS  | IN |
| FLYING COLORS | FORT WAYNE  | IN |
| UPTOWN PUP LLC | INDIANAPOLIS | IN |
| LUCKY DOG RETREAT | INDIANAPOLIS | IN |
| MICHIANA ANIMAL REHABILITATION SERVICES | MIDDLEBURY | IN |
| LAKESHORE PAWS | VALPARAISO | IN |
| COMMUNITY PET HEALTHCARE/INDY PET CORE | ZIONSVILLE | IN |
| WESTVIEW ANIMAL CLINIC | MUNCIE | IN |
| BANNON WOODS VETERINARY HOSPITAL | FAIRDALE | KY |
| GUARDIAN ANIMAL MEDICAL CENTER    | FLATWOODS | KY   |
| KAE-9 BY DESIGN LLC | FLORENCE | KY |
| DARKSHOTK9 | HARRODSBURG | KY |
| LEXPETS  | LEXINGTON | KY |
| THE CLEVER CANINE TRAINING CENTER, LLC | LOUISVILLE | KY |
| THE LIFE OF RILEY PET CARE SERVICES LLC | LOUISVILLE | KY |
| PLAYFUL PAWS | RADCLIFF | KY |
| SHADOW'S LEGACY  | GODDARD | KS |
| MUTTSCHOOL | MANHATTAN | KS |
| THE DIRTY DOG PET SERVICES, LLC | TOPEKA | KS |
| ACADIANA VETERINARY CLINIC | LAFAYETTE | LA |
| COMPANION ANIMAL MEDICAL CENTER | SHREVEPORT | LA |
| CHANGE YOUR RANGE LLC | EAST HAMPTON | MA |
| NEW ENGLAND K9 ATHLETE LLC | EAST SANDWICH | MA |
| THE HAPPY RETRIEVER | HOLLISTON | MA |
| THE DOG MALL | NORTH CARVER | MA |
| A FOX & HOUNDS PET CARE | NORWELL | MA |
| PACK OF PAWS DOG TRAINING | SOUTHBRIDGE | MA |
| CLEAN RUN | SOUTH HADLEY | MA |
| ELITE PAWS LLC | SPENCER  | MA |
| FULL MOON INTEGRATIVE VETERINARY CARE | STURBRIDGE | MA |
| VCA STURBRIDGE | STURBRIDGE | MA |
| FURWAYANIMAL CHIROPRACTIC | TEWKSBURY | MA |
| CANINE NEW ENGLAND INC | WALPOLE   | MA   |
| IT'S PAWSIBLE! DOG TRAINING CENTER, INC.  | WESTHAMPTON  | MA |
| BLUE LINE K-9, INC.     | ABERDEEN  | MD |
| MOMENTS FOR EXCELLENCE & FIT4DOGS CANINE CONDITIONING | ELKRIDGE | MD |
| ANIMAL REHAB AND PAIN CENTER | FUNKSTOWN | MD |
| BOOMERANG K9, LLC | MOUNT AIRY | MD |
| DOGIZONE | ROCKVILLE | MD |
| ROSS CORNER ANIMAL WELLNESS | SHAPLEIGH | ME |
|  ALL 4 PAWS WELLNESS  | CUMBERLAND CENTER | ME   |
| ANN-IMALS PET SUPPLY | YORK | ME |
| ANIMAL REHABILITATION FACILITY | DEXTER | MI |
| PAWS UP AT DOG WOOD PARK   | GOODRICH | MI |
| BARK TOWN USA LLC | HOWELL | MI |
| VCA WOODLAND ANIMAL HOSPITAL | KENTWOOD | MI |
| CANINE ADVENTURES  | LIVONIA | MI |
| ALTA-TOLLHOUSE NORTH, LLC | MASON | MI |
| MY HERO DOG TRAINING LLC | NOVI | MI |
| PAWSITIVE STEPS REHABILITATION & SPORTS  | ROCHESTER HILLS | MI |
| ROGUE VALLEY VETERINARY HOSPITAL | ROCKFORD | MI |
| SMART PETS ONLINE LLC  | STERLING HEIGHTS | MI |
| COMMERCE VILLAGE VETERINARY HOSPITAL | COMMERCE TOWNSHIP | MI |
| WAVERLY ANIMAL WELLNESS CENTER | LANSING | MI |
| FIT FOR DOGS (K9 BODY WORKS)     | TRAVERSE CITY | MI |
| BARKS AND REC | TRAVERSE CITY | MI |
| FUN TIME DOG SHOP | WHITMORE LAKE | MI |
| PERSONALIZED VETERINARY HOUSE CALLS AND REHABILITATION  | WHITMORE LAKE  | MI |
| TWIN CITIES ANIMAL REHAB CLINIC | BURNSVILLE | MN |
| JULIUS REHABILITATION & INTEGRATIVE VETERINARY SERVICES | COTTAGE GROVE | MN |
| DOG DYNASTY DULUTH LLC | DULUTH | MN |
| TOTAL DOG COMPANY | EDEN PRIAIRE | MN |
| CITY PAWS PET CLUB | MINNEAPOLIS | MN |
| ANIMAL EMERGENCY & REFERRAL CENTER OF MINNESOTA  | OAKDALE | MN |
| AQK9 | RAMSEY | MN |
| POOCHES AND PALOMAS | ROCHESTER | MN |
| CANINE REVIVAL | WHITE BEAR LAKE | MN |
| DOG WIZARD | BLUE SPRINGS | MO |
| ROCKYTOP HEARTS K9 FIT | CLINTON | MO |
| BUSCH PET PRODUCTS | CAPE GURADRDEAU | MO |
| CENTRAL PET CARE, INC | CARTHAGE | MO |
| CILO SALES LTD INC / SAFETY PUPS | CHESTERFIELD | MO |
| K9 BIZ  | DEXTER | MO |
| K9 DIVERSITY DOG TRAINING  | GRAIN VALLEY | MO |
| ANIMAL REHABILITATION CENTER | GRANDVIEW | MO |
| OBEDIENT K-9 LLC | IMPERIAL | MO |
| BROOKSIDE PET TRAINING STUDIO FOR DOGS | KANSAS CITY | MO |
| K9 FIT CLUB KANSAS CITY | KANSAS CITY | MO |
| NORTHLAND ANIMAL HOSPITAL | KANSAS CITY | MO |
| THE DOG SPOT DOG TRAINING CENTER | NORTH KANSAS CITY | MO |
| BACK ON TRACK VETERINARY HOSPITAL & REHAB CENTER | O'FALLON | MO |
| K9 AND COMPANY | PARKVILLE | MO |
| FITNESS WITH FIDO | SAINT LOUIS | MO |
| THE OBEDIENT DOG | ST LOUIS | MO |
| CHALARDS ALL DOGS ACADEMY | | MO |
| WHEAT RIDGE ANIMAL HOSPITAL  | WOBURN | MO |
| BLACK DOG VETERINARY SERVICES | BOZEMAN | MT |
| COTTONWOOD VETERINARY HOSPITAL | BOZEMAN | MT |
| HIGHLANDS VETERINARY HOSPITAL | BUTTE | MT |
| LIBERTY SPIRIT | KALISPELL | MT |
| 2K KENNELS  | COLUMBUS  | MT  |
| BARK, LAUGH, LEARN LLC | HELENA | MT |
| PAWSITIVE PERFORMANCE | HELENA | MT |
| ANYTHING'S PAWSABLE DOG TRAINING | KALISPELL | MT |
| SIT HAPPENS DOG TRAINING CENTER | MISSOULA | MT |
| P3 DOG SPORTS | TROUT CREEK | MT |
| WHITEFISH ANIMAL HOSPITAL | WHITEFISH | MT |
| ZOOMYDOGS | DURHAM | NC |
| QUARTET VETERINARY SPECIALTY & EMERGENCY | CARY | NC |
| WORKING DOG | CHARLOTTE | NC |
| BARKER'S ANONYMOUS | HENDERSONVILLE | NC |
| TOP DOG TRAINING AND RESORT | HILLBOROUGH | NC |
| FIT FOR A PIT | KINSTON | NC |
| THAT WILL DO | MARSHVILLE | NC |
| WOLF GANG BAKERY WAKEFIELD | RALEIGH | NC |
| TREAT PLAY LOVE | GRAND FORKS | ND |
| HUSKER'S HOPE | LINCOLN & SEWARD | NE |
| FIVE ELEMENTS VETERINARY | OMAHA | NE |
| TOMORROW'S VETERINARY CARE   | WAVERLY | NE |
| KAREN KAY CORRECTIVE EXERCISE & K9 FITNESS   | DEERFIELD | NH |
| TAILS OF RYE CANINE PHYSICAL THERAPY    | RYE  | NH |
| PAWSITIVE KINECTION | GRANTHAM | NH |
| GOOD MOJO DOG CENTER | MILFORD | NH |
| KW DOG TRAINING   | NASHUA  | NH  |
| COLD SPRINGS HEALING PAWS FOUNDATION | NEWLPSWICH | NH |
| WHITE MOUNTAIN COLLEGE FOR PETS | PLYMOUTH | NH |
| HEALTHY PETS NH | WEBSTER | NH |
| NORTHSTAR PROFESSIONAL DOG | ALLENHURST | NJ |
| MY DOGS GOT CLASS | BRIDGEWATER  | NJ |
| ENCHANTED PAWS LLC | FREEHOLD | NJ |
| DOGSTAR TRAINING NJ | HOWELL | NJ |
| TOTAL PET HOSPITAL LLC | HOWELL | NJ |
| UNBEATABLESALE.COM, INC. | LAKEWOOD | NJ |
| TERRY'S PET STOP | MORRIS PLAINS | NJ |
| WASHINGTON ST VETERINARY SERVICE | MORRISTOWN | NJ |
| HOUSE BAIRON K9 FITNESS | MOORESTOWN | NJ  |
| VITAL VETS | OLDWICK | NJ |
| GODAWGK9   | PORT NORRIS | NJ |
| KATHY SANTO DOG TRAINING | RAMSEY | NJ |
| BUTTHEAD DOGS  | RIVERSIDE   | NJ    |
| FLIPPIN' PAWSOME DOG TRAINING | ROCKAWAY | NJ |
| BERGEN COUNTY VETERINARY CENTER | WALDWICK | NJ |
| ACE OF PAWS | ALBUQUERQUE | NM |
| LAS CRUCES DOG SPORTS  | LAS CRUCES  | NM |
| SWAGGER DOG TRAINING   | TIJERAS   | NM   |
| MAKING STRIDES VETERINARY REHABILITATION | BOULDER CITY | NV |
| POWER HOUSE K9S | ELKO | NV |
| imPETus Animal Training | LAS VEGAS | NV |
| POSITIVE CHANGE DOG TRAINING | LAS VEGAS | NV |
| LIFE QUALITY PET CARE | MINDEN | NV |
| HEAL INTEGRATIVE VET MED LLC | STATELINE | NV |
| ROYAL PAWS INC | BABYLON | NY |
| K9 CONNECTION TRAINING AND BOARDING | BUFFALO | NY |
| THE MARTIAL ARFS  | CARLE PLACE | NY |
| DOG SPORTS 4U | DIX HILLS | NY |
| CANINE CASE SQUAD, INC | FLORIDA | NY |
| ELEMENTAL PET VETS, LLC | ITHACA | NY |
| PREMIER DOG SPORTS AND EVENT CENTER | LANCASTER | NY |
| MILTON MANOR LLC  | MIDDLE GROVE  | NY  |
| PUPPIES BEHIND BARS | NEW YORK | NY |
| ANIMAL MEDICAL CENTER  | NEW YORK | NY |
| BGLAD VETERINARY SERVICES | NEW YORK | NY |
| SCHOOL FOR THE DOGS | NEW YORK | NY |
| GOOD DOG PET TRAINING | SUFFERN | NY |
| CANINE SPORTS UNLIMITED  | WHITESBORO NY | NY |
| CANINE FRENZY VERSATILITY TRAINING | BARNESVILLE | OH |
| WYCKED FIT K9 | BEAVERCREEK | OH |
| VETERINARY ALTERNATIVES | CENTERVILLE | OH |
| A PLACE FOR PAWS | COLOUMBIANA | OH |
| THE OHIO STATE UNIVERSITY VETERINARY MEDICAL CENTER | COLUMBUS | OH |
| THE CANINE CAMPUS TRAINING AND WELLNESS CENTER, LLC | HUBBARD | OH |
| K9 COUNTRY CLUB | MASON | OH |
| PURELY PRIMAL | MEDINA | OH |
| MILE CREEK ANIMAL HOSPITAL | MINSTER | OH |
| CLIPPER COTTAGE | MOGADORE | OH |
| RIVER RETAIL HOLDING LLC | MONROE  | OH |
| TALK DOG TOLEDO | WOODVILLE | OH |
| PAWPARAZZI LOUNGE | EDMOND | OK |
| AMERICAN DOG OBEDIENCE CENTER | NORMAN | OK |
| THE WATER BARK | OKLAHOMA CITY | OK |
| PAWCADEMY | PERRY | OK |
| ANIMAL ACUPUNCTURE, LLC | TULSA | OK |
| HEALING ARTS ANIMAL CARE | BEAVERTON | OR |
| STRIDE CANINE REHABILITATION & FITNESS CENTER, LLC | BEND | OR |
| CENTRAL BARK, EUGENE | EUGENE | OR |
| SOMA PAWTENTIAL ANIMAL REHABILITATION AND WELLNESS | EUGENE | OR |
| BURNBRIGHT KENNELS LLC | GOLD HILL | OR |
| DOGTOWN | GRESHAM | OR |
| CASCADE PET CAMP | HOOD RIVER | OR |
| KIND ANIMAL SERVICES | HOOD RIVER | OR |
| FLOURISH CANINE SERVICES | HOOD RIVER | OR |
| TLC CANINE PHYSICAL THERAPY | KENO | OR |
| HANDS HELPING PAWS | KLAMATH FALLS | OR |
| DIAMOND PEAK PET SERVICES | LA PINE | OR |
| LITTLE FAMILY MEMBERS  | MILWAUKIE   | OR |
| PAWSITIVE PERFORMANCE  | PORTLAND | OR |
| NORTHWEST NATURALS | PORTLAND | OR |
| K9 PET ESSENTIALS | PORTLAND | OR |
| SNIFF DOG HOTEL | PORTLAND | OR |
| THE BETTER DOG CO. | PORTLAND | OR |
| THE JOYS OF LIVING ASSISTANCE DOGS  | SALEM | OR |
| MUTTLEY CRUE | SISTERS | OR |
| EDGE TRADING LLC | TIGARD | OR |
| THERESA'S COUNTY FEED AND PET WOOD VILLAGE | WOOD VILLAGE | OR |
| ANIMAL CARE CENTER | DANVILLE | PA |
| LET'S SPEAK DOG | EASTON | PA |
| ELLWOOD ANIMAL HOSPITAL, INC. | ELLWOOD CITY | PA |
| COLD CREEK DOG TRAINING | GETTYSBURG | PA |
| NORTH PITTSBURG ANIMAL BEHAVIOR | GIBSONIA | PA |
| PETS IN HARMONY    | HARMONY  | PA  |
| FLOURISH CANINE SERVICES | HOOD RIVER | OR |
| LET STACEY DO IT GROOMING | HUNTINGDON | PA |
| MID-ATLANTIC K9 SERVICES | HUNTINGDON VALLEY | PA |
| WAG WHOLISTIC ANIMAL GYM | PHILADELPHIA | PA |
| SIT STAY N PLAY INC | STROUDSBURG | PA |
| HIGH OCTANE AGILITY | WARMINSTER | PA |
| COOL DOG GEAR | WARRINGTON | PA |
| CAMP MIRACLE PAWS | ANDERSON | SC |
| OAKLEY CANINE ATHLETICS LLC | LEXINGTON | SC |
| PAWMETTO PAWS CANINE | MT PLEASANT | SC |
| PRIME PET REHABILITATION THERAPY | MYRTLE BEACH | SC |
| IOH PRODUCTS LLC | RIDGELAND | SC |
| WOOF GANG BAKERY CANE BAY | SUMMERVILLE | SC |
| BED BARK AND BEYOND | BROOKINGS | SD |
| PAWS PET RESORT AND SPA | SIOUX FALLS | SD |
| ARLINGTON PET HOSPITAL | ARLINGTON | TN |
| ANIMAL REHABILITATION OF TENNESSEE (ANIMDIA) | FRANKLIN | TN |
| HOUSE THAT JACK BUILT (ROYAL BARK SOCIAL CLUB) | KNOXVILLE | TN |
| ANIMAL WELLNESS AND REHABILITATION CENTER | KNOXVILLE  | TN |
| K9 CENTER OF EAST TN | KNOXVILLE | TN |
| SMOKY MOUNTAIN SERVICE DOGS | LENOIR CITY | TN |
| PET FIT ANIMAL REHABILITATION AND FITNESS  | MEMPHIS | TN |
| BELLE MEADE ANIMAL HOSPITAL | NASHVILLE | TN |
| LEGEND ACRES | STEWART | TN |
| AGILSCOT'S AGILITY SERVICE, INC | WATERTOWN | TN |
| K9 PEOPLE SCHOOL  | ABILENE | TX |
| CHIMNEY ROCK ANIMAL HOSPITAL | ABILENE | TX |
| LONE STAR VETERINARY SERVICES | AMARILLO | TX  |
| TOPS AND TAILS DOG SALON | CARTHAGE | TX |
| AMBER SPORTING GOODS INC. | CYPRESS | TX |
| LILYPAWS | DALLAS | TX |
| PAW LOFTS | DALLAS | TX |
| HEAL VETERINARY HOSPITAL AND PET REHAB | DALLAS | TX |
| THE PURPLE SHI TZU | GRANDVIEW | TX  |
| ALPHA LEADER TRAINING | HEIDENHEIMER | TX |
| BELIEVE IN DOG TRAINING    | HOUSTON    | TX  |
| NORTHSTAR DOG TRAINING | HOUSTON | TX |
| PAMPERED PET INN | HOUSTON | TX |
| PAWHOOTZ PET RESORT | HURST | TX |
| TRIPAWDS | LIVINGSTON | TX |
| HUNTING DOG OUTFITTER  | MONTGOMERY  | TX |
| INFINITE PAWSABILITIES VETERINARY REHAB AND CONDITIONING | NEW BRAUNFELS | TX |
| KREUZUNG DOG COACH    | PILOT POINT    | TX |
| COSMIC CANINE TRAINING, LLC | PLANO | TX |
| BLISS PET RESORT & SPA | PROSPER | TX |
| ZEN DOG OUTFITTERS | RED OAK | TX |
| INTEGRATIVE VETERINARY WELLNESS  | RICHARDSON | TX |
| BEST MAGIC WISH | SAN ANTONIO | TX |
| ANDREA'S CANINE SPORTS THERAPY   | TOMBALL | TX   |
| DOG OASIS | VICTORIA | TX |
| UNDERWORLD KENNELS AND DOG TRAINING | DEWEYVILLE | UT |
| SIDE BY SIDE DOG TRAINING | LAYTON | UT |
| FOR DOG AND COUNTRY | LOGAN | UT |
| WOOF! WELLNESS CENTER | SANTA CLARA | UT |
| YOUR DOGS BEST FRIENDS | ALEXANDRIA | VA |
| WHOLE DOGZ, INC | ALEXANDRIA | VA |
| JAHANAF LLC | ARLINGTON | VA |
| LIBERTY HILL PET RESORT | BEALETON | VA |
| JOY-CHI VETERINARY ACUPUNCTURE PC | HAMPTON | VA |
| OUTDOOR SPECIALTIES | HARRISONBURG | VA |
| K9 FIT CLUB RVA | HENRICO | VA |
| 4STRONG PAWS LLC | HENRICO | VA |
| HOME VETERINARY CARE OF STAFFORD | RUBY | VA |
| MOONSHADOWS LABRADORS LLC  | STAFFORD | VA |
| MILTON VETERINARY HOSPITAL | MILTON | VT |
| GREEN MOUNTAIN DOG CAMP | ROXBURY | VT |
| COMFORT HILL KENNEL | VERGENNES | VT |
| WAZZUOR RAW, LLC | ARLINGTON | WA |
| WHIDBEY CANINE CONDITIONING & REHABILITATION | COUPEVILLE | WA |
| SPLASH DOG CANINE WELL BEING CENTER LLC | EDMONDS | WA |
| RUFF DAY VET | GIG HARBOR | WA |
| VALOR K9 ACADEMY | MEDICAL LAKE | WA |
| CASE BY CASE PET SERVICES | NEW CASTLE | WA |
| PENINSULA PET LODGE INC | OLALLA | WA |
| FOUR PAWS ANIMAL REHAB | OLYMPIA | WA |
| CANYON PET LODGE | PUYALLUP | WA |
| INTEGRATED VETERINARY A.R.T.S. | PORT ORCHARD | WA |
| SOUND VETERINARY REHABILITATION CENTER | SEATTLE  | WA  |
| SEATTLE TTOUCH LLC | SEATTLE | WA |
| CANINE ARTHRITIS RESOURCES AND EDUCATION | SEATTLE | WA |
| ETHICAL PAWS | SEATTLE | WA |
| A CANINE EXPERIENCE | SNOHOMISH | WA |
| WAZZUOR RAW | STANWOOD | WA |
| PAWLOUSE VETERINARY THERAPY | VALLEY FORD | WA |
| CAPITAL PERFORMANCE VETERINARY SERVICES | BLUE MOUNDS | WI |
| INTEGRATIVE VETERINARY SERVICE | BROOKFIELD | WI |
| NO LIMITS CANINE  | CHIPPEWA FALLS | WI |
| OPTIMAL CANINE HEALTH & FITNESS LLC | COLFAX | WI |
| DOG PAWS | FRANKSVILLE | WI |
| AUTUMGLO PET LODGE | FREDONIA | WI |
| REDLINE CANINE TRAINING CENTER, LLC | GERMANTOWN | WI |
| GLENWOOD CITY VETERINARY CLINIC | GLENWOOD CITY | WI |
| FOR THE LOVE OF DOGS, LLC   | HUDSON  | WI  |
| CLEVER K9'S INC. | KAUKAUNA | WI |
| FUN FUR PETS   | LA CROSSE | WI  |
| FAMILY DOG CENTER | LACROSSE | WI  |
| HARMONY VET AND ACCUPUNCTURE | MADISON | WI |
| NANCY LONG | MADISON | WI |
| THE DOG CONNECTION, LLC | MELROSE | WI |
| MILWAUKEE DOG TRAINING CLUB | MILWAUKEE | WI |
| COLTS CANINE CLUB LLC | MUSKEGO | WI |
| THE RUFF HOUE | NEENAH | WI |
| THINK PAWSITIVE DOG TRAINING       | NEW BERLIN | WI |
| THE PROGRESSIVE PUP | PLEASANT PRAIRIE  | WI |
| JUST FOR PAWS | RACINE | WI |
| WHOLISTIC HOUND ACADEMY | ALEXANDRIA | WV |
| FANCY PAWS LLC   | ELKINS | WV |
| INDEPENDENT K9 | HEDGESVILLE | WV |
| HOUND HAVEN TRAINING CENTER AND RESCUE | CHEYENNE | WY |

CANADA
BECOME a Dealer – or e-mail questions to Dealers@fitpawsusa.comFind a Dealer by Country or Online International Distributor with logo.Korea
_____