Simple Strategy
Carefully Designed Program Packages For Your Practice
Purchase one of our Professional Canine Rehabilitation Packages with Kerry Fisher, DVM, CCRP. Packages include products, videos and exercise cards.
These carefully designed program packages offer you a simple strategy for growing your practice! Each package includes Products, Videos, and Exercise Cards with Dr. Kerry Fisher, DVM, CCRP. Want More? Go Deluxe! All Equipment. All Videos
Click to view products included in each package
---
Need help deciding? Contact Us Anytime!
+1 800.752.2255 | sales@fitpawsusa.com | @FitPAWSUSA
 Canine Sports Medicine and Rehabilitation Equipment
Diagnostic
In-Clinic pre-surgery strengthening and post-surgery rehabilitation
At-Home compliance
---
Canine rehabilitation professionals and veterinarians can use the FitPAWS® equipment within their clinic for diagnosing weak or imbalanced muscular structure as well as part of their rehabilitation services for post-surgery/injury recovery. Once the patient is ready to go home, the FitPAWS® Equipment makes it easy for the owners to continue the prescribed canine therapeutic exercises at home to increase the chance for a full recovery.
Rehabilitation professionals, we invite you to choose to:
Veterinarians and canine rehabilitation professionals are also incorporating many wellness and preventative programs into their services and product offerings. FitPAWS® Equipment can be an integral part of general wellness, weight loss, and athletic conditioning programs as well as adding a valuable revenue stream to your retail product offerings.
---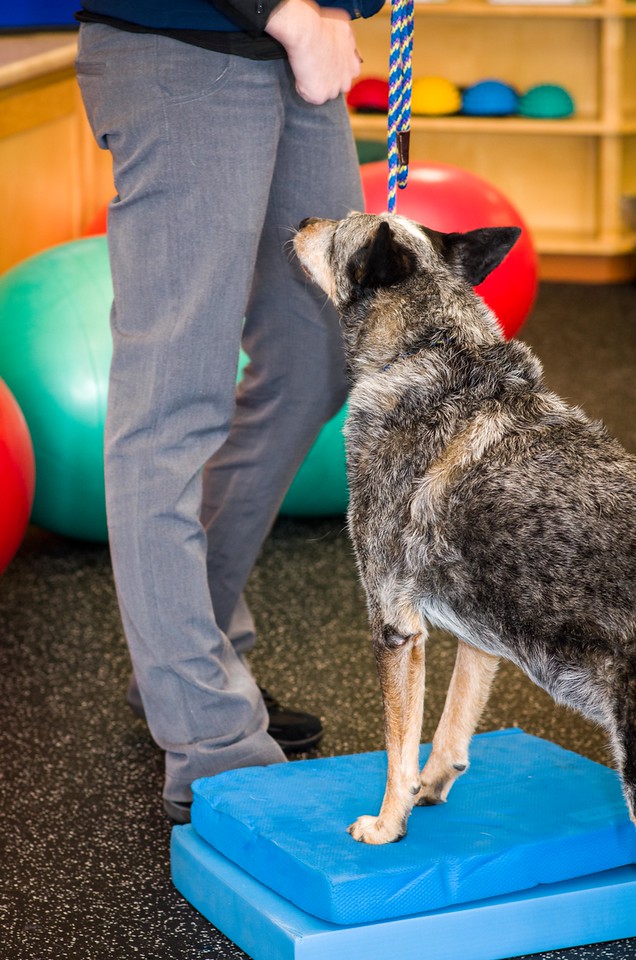 FitPAWS® Equipment for Canine Rehabilitation
If you are a canine rehabilitation professional, you'll want to make sure you're using the best professional-quality canine-specific rehabilitation tools on the market. FitPAWS® Canine Conditioning Equipment is designed specifically for the canine market. Our products are of the highest quality material and field-tested by rehabilitation and
conditioning professionals before we add them to our product line.
FitPAWS® is an official sponsor of the University of Tennessee's Certificate Program in Canine Rehabilitation (the first and only university based animal rehabilitation certification program since 1999.) Our FitPAWS® Canine Conditioning Equipment is used in UT's teaching labs and by UT's faculty.
---
Check out DogTread's line of veterinary and rehabilitation products for your practice…