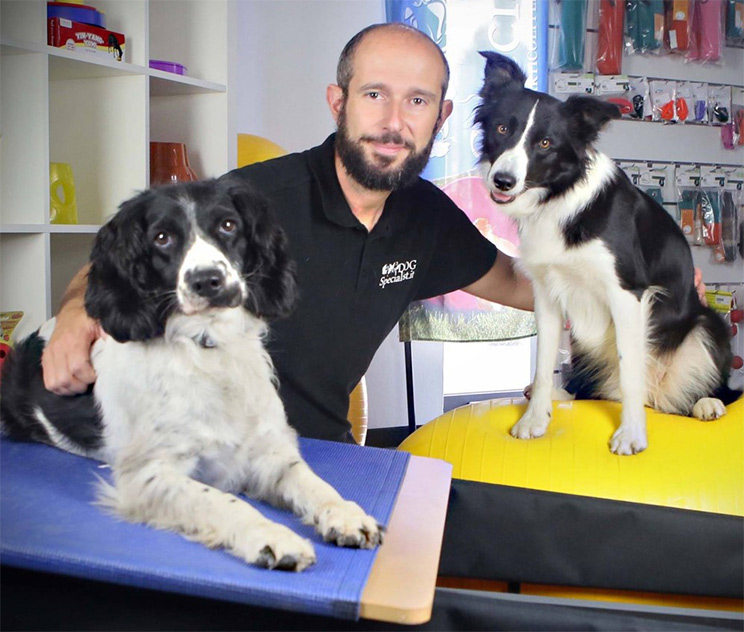 Filippo Orsenigo Teti FP-MT – CCFT
FitPAWS® Master Trainer Instructor
Product Manager for DogSpecialist.it 
Filippo's passion for dog sports started about 13 years ago when his hobby turned very soon into a career path focused on canine sports.
He first began as rescue dog handler but his interest for other sports activities brought him to enthusiastically approach among others disciplines disc dog in particular and lately agility dog.
He is product manager for DogSpecialist.it  selecting innovative canine gear for this company specialized in on-line sale of high quality products for canine sports.
His passion and expertise obtained in dog competitions, made him start using canine conditioning equipment for dog fitness training.
Filippo is the first European to have attended and completed the FitPAWS Master Trainer program and CCFT.
Today he teaches in seminars and private lessons to spread the knowledge of Canine Cross Training both in Italy and Europe and with his two dogs Flanella (English Springer Spaniel) and Lana (Border collies) work to test and research new exercise and programs for conditioning the sporting dogs.