Description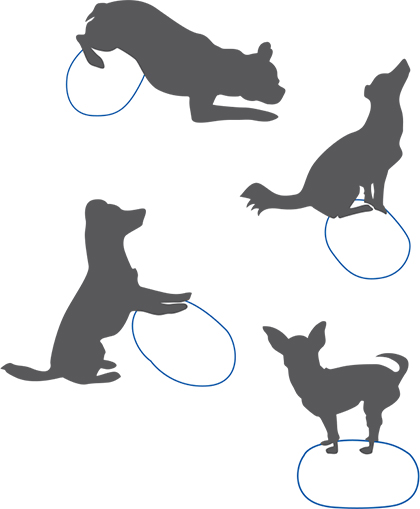 FitPAWS Mini Egg
14"x7" (35 cm x 17.6 cm )
The FitPAWS Mini Egg is a conditioning tool used to develop core, rear and shoulder strength for dogs. It is perfectly sized for toy breeds. Toy breeds and small puppies can also strengthen their core muscles by working on top of the Mini Egg with their owner's assistance in stabilizing the ball. Use positive training to encourage sits, stands, turns, log rolls, stretches and other tricks while working on top of the FitPAWS Mini Egg.
Boost Sport Performance
Increase Balance Challenge
Improve Coordination
Build Strength
Ideal for Conditioning Canine Athletes
Unique Egg-shape Provides Dynamic Movement
 Smooth Surface Increases Balance Challenge
Great for Many Uses – Fitness, Sport, Rehabilitation
FitPAWS® Exercise DVD Included
– Basic Benefits and Tips for Training
– Recommended Exercises
Before beginning this or any physical activity with your dog, ensure he or she is in good health. A trip to your Veterinarian is a great way to start off on the right paw and reduce risk of injury.