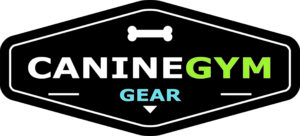 FOR IMMEDIATE RELEASE: September 9, 2014
FitPAWS
1-800-752-2255
Longmont, CO: Ball Dynamics International, owner of the FitPAWS® has acquired the CanineGym® product line from PetZen Products. The CanineGym product line includes K9FITvest®, K9FITbone™, K9FITbed™ and Agility Kit.
The addition of the CanineGym product line to the FitPAWS to provide its customers with even more canine-specific products designed to keep their dogs properly conditioned indoors or outdoors – providing the benefits of fitness and exercise for canines year-round.
FitPAWS® will be relocating the CanineGym Product Line to its Longmont Colorado headquarters.
PetZen Products will continue its DogTread canine treadmill business, which will be relocated to Chicago to provide better opportunities and access for American and International customers. Ms. Wickens will maintain her role as CEO of PetZen Products.
FitPAWS® and CanineGym products are used by veterinarians, dog trainers and dog owners for rehabilitation, behavioral training, weight management and agility training. The products are also available to consumers for home use and can be purchased both online, at pet product retailers and its worldwide Dealer Network.
About FitPAWS: FitPAWS® was founded in 1990 and is a leading distributor of "core strength" products for the professional rehabilitation and fitness industries worldwide. FitPAWS® focuses exclusively on developing and delivering innovative canine fitness, rehabilitation and performance products and services to help dogs live healthy lives. www.fitpawsusa.com.
About PetZen Products: PetZen Products was founded in 2007 and is a major distributor of dog treadmill and canine fitness products for canine professionals and dog owners.  www.DogTread.com