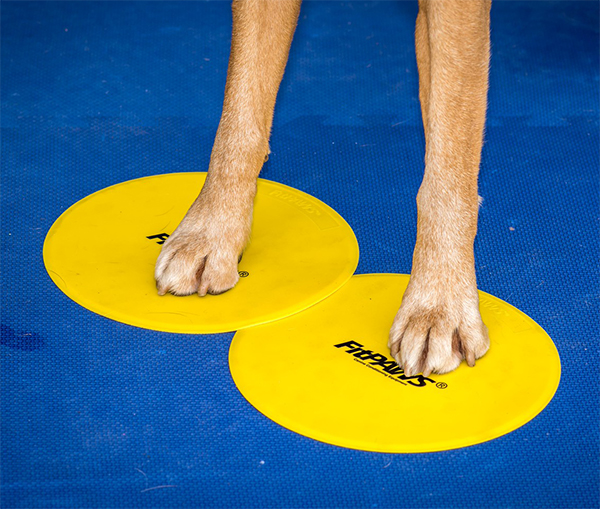 Targeting Improves Muscle Engagement
Learn the Targeting Skills that will Decrease the Amount of Time Needed for Fitness!
As soon as you sign up you will have access to the full course!
Do you have a dog that dives on props as you put them on the floor or a dog that is overly focused on your hands? A lot of clients think this is endearing as their dog is so excited to get on equipment and super food motivated but in reality it shows a lack of solid communication between handler and dog. This takes precious time away from what ever task you are training.
Putting each target behavior on cue (verbal or hand signal) will make your training sessions more efficient and will "give more specific information to your dog" to create a better line of communication.