The human animal bond dates back for centuries. From the horses that helped plow our fields to the cats that took care of the mice and rat populations in our communities, we have co-existed with animals, and built a symbiotic relationship that has stood the test of time. But, there is one species that has seemed to co-evolve with us in a way that no other animal has; and those animals are dogs. Humans have a special relationship with dogs that started long ago.
The most agreed upon date for the origin of the present day canine was about 15,000 years ago2. A simple version of the theory follows that a particular subset of wolves who were more akin to scavenging and were less afraid of humans, compared to other wolves in their pack, found free food and opportunity in the newly established human settlements and never looked back2. A lot of selection and evolution has happened over the past 15,000 years to get to where we are today, but research clearly shows that dogs and humans have a connection like no other.
Dogs have carved out a unique relationship with people. Dogs can read our body language and communication style better than any other species and we have taken it upon ourselves to make dogs the number one owned companion animal in the United States3. According to the American Veterinary Medical Association over 43 million households own a dog. Throughout history many have looked at this bond and its effects on various aspects of human life.
Research on the impact of animals on the lives of humans started in the 1960's5. Studies show that people who have dogs live longer, have fewer heart attacks, lower blood pressure, and decreased anxiety4. The impact and use of dogs to assist humans has grown significantly. The earliest noted use of animal assisted therapy dates back to 17th century England, where animals were used to help treat mental health patients5. Currently dogs are used to help guide the blind, comfort the sick, or rescue those injured or wounded, and these are just a few of the gifts dogs give humans. As caretakers of such wonderful and devoted animals there are many ways we can give back.
There is no doubt that a special relationship exists between humans and dogs and we need to nurture that bond and provide a healthy lifestyle for our companions. Respect and trust are at the core of any healthy human animal relationship. One way to build and nurture that trust in our dogs is to use exercise. Exercising our dogs by providing physical and mental stimulation is one way we can cultivate and build upon that strong bond.
Most pet owners' idea of exercise includes taking their dogs on a walk or run or taking them to the dog park. While these are all great outlets for exercise, there are even more options that can build strength, stamina, and mental fortitude in our dogs. The emerging field of canine fitness and the use of the FitPAWs training methodology can introduce a new level of fitness that will not only keep our pets healthy, but will nurture the human animal bond. It accomplishes this through its focus on the five key elements of fitness including cardiovascular, mental, flexibility, strength, and balance training. By participating in this type of exercise training with our dogs we learn to communicate with them better, become more in tune with their bodies and the way they move, and additionally provide them with the stimulation they need to keep their minds and bodies healthy. The teamwork involved in participating in a program built around the five elements of fitness deepens our understanding of our dogs individuals needs and allows us to grow and adapt to our dogs needs throughout its lifetime.
The human-animal bond and how that is defined and nurtured is gaining more and more attention as companion animals are increasingly considered a part of the family1. Dogs that exercise routinely have fewer health and behavior issues due to being at a healthy weight, and being more equipped to learn and handle changes and stress in their environment. It is our job to provide balance, stability, and predictability to the lives of our dogs. This respects the bond and companionship that they give us and assures the growth and longevity of the human-animal bond.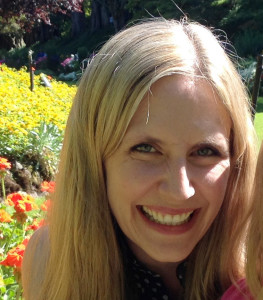 About the Author: Genevieve Cahill, founder of Modern Animal Behavior has been a Certified Veterinary Technician for 15 years. All throughout her life she has been very passionate about two subjects, fitness and behavior. She completed her two undergraduate degrees in Psychology and Communication and is now pursuing her Masters Degree in Companion Animal Behavior Counseling. Recently, Genevieve found a way to merge her two passions via the FitPAWS Master Trainer/ University of Tennessee Canine Fitness Trainer program and her masters thesis work researching how exercise enhances learning/behavior in shelter dogs. Genevieve believes that behavior and exercise can be completely intertwined and is passionate about bringing that message to pets and their owners. Genevieve's background as a Certified Personal Trainer through the National Academy of Sports Medicine (NASM) and her many years as a Veterinary Technician have prepared her to jump right into this up and coming world of canine fitness.
1Beck, A. & Katcher, A. (2003). Future direction in human-animal bond research. American Behavioral Scientist, 47(1), 79-93.
2Coppinger, R., & Coppinger, L. (2001). Dogs: A startling new understanding of canine origin, behavior & evolution. New York, Scribner.
3MacInnis B. (2007). The human-canine bond: The evolution of unique social skills. Journal of Applied Companion Animal Behavior, 1(1), 28-33.
4Serpell, J. (1991). Beneficial effects of pet ownership on some aspects of human health and behaviour. Journal of the Royal Society of Medicine, 84, 717-720.
5Shaw, J. & Martin, D. (2015). Canine and feline behavior for veterinary technicians and nurses. Ames, Iowa: John Wiley and Sons, Inc.
PHOTO CREDITS: Cynthia Woerner Photography